SC Par 3 Champs

Pinnacle Point Open

SA Boys

Senior Quintangular IPT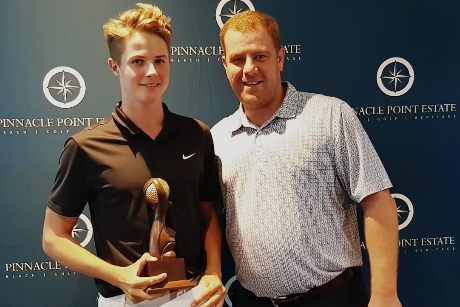 Promising young George golfer, James Murray went 2 under par (-2) to claim the 2019 Southern Cape Par 3 Championship title at Pinnacle Point on Saturday 13th April. This shortened version of the game once again proofed challenging with only James under par. In 2nd place was Liam Ross and Jordan Duminy tied on level par. Photo from left: 2019 Champion, James Murray with Billy Valentyn (SCGU Director of Golf).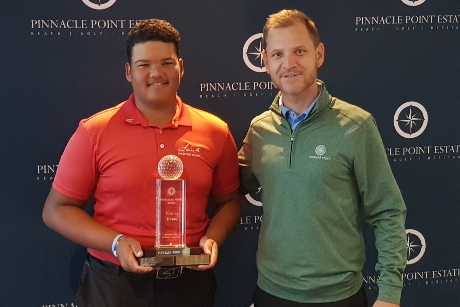 Jordan Duminy claimed back to back Open victories with his win at the 2019 Pinnacle Point Open (Sunday 14th April). Jordan had rounds of 64 + 74 (-6), and in second place was Martin Vorster (-3), and in 3rd place Christo Lamprecht Jnr (-2). Photo from left is the 2019 Champion, Jordan Duminy with Louis Becker (Events Manager – Pinnacle Point.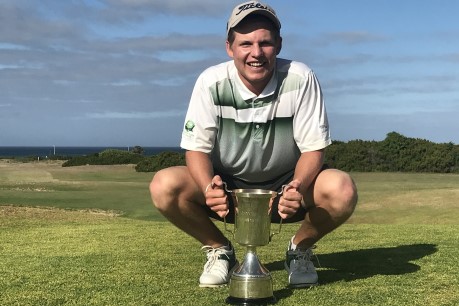 Ben van Wyk defeated Western Province junior Sam Simpson at the first extra hole to lift the Nomads SA Boys Under-18 Match Play title at Humewood Golf Club; credit GolfRSA.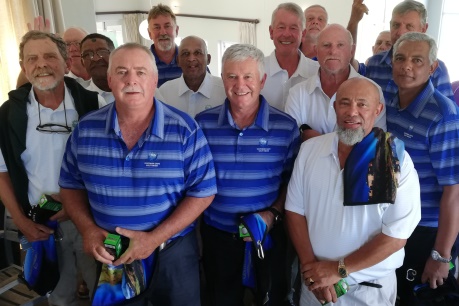 Congratulations to Southern Cape for winning the Senior Quintangular IPT held at Kingswood Golf Club on the 13-14 April 2019.
ASSOCIATED UNION PARTNER offering GOLF TOURS / ACCOMMODATION / TEAM CAMPS

Golf In Heaven will be offering golf tours and accommodation packages through their associated union partner, Southern Cape Golf Union. They will act as a service provider to all our affiliated clubs in the Southern Cape. Golf In Heaven is well equipped to handle all the daily accommodation and golf tour requests. They also specialize in team camps, and will have accommodation packages for the numerous tournaments we annually host in the Garden Route. For more information please visit www.golfinheaven.co.za

The Southern Cape Golf Union represents 25 affiliated clubs, 26 golf courses and approximately 7200 registered male and female golfers. The clubs are situated in the picturesque Garden Route and southern parts of the Karoo.
We pride ourselves in producing players of integrity and quality who uphold the good name of Southern Cape golf both on and off the course. The office of SCGU is situated in the grounds of the magnificent George Golf Club, Langenhoven Road, George.