Sanlam Cancer Challenge

Oubaai Open

British Junior Open

Di-Data Juniors

Jovan Rebula

British Amateur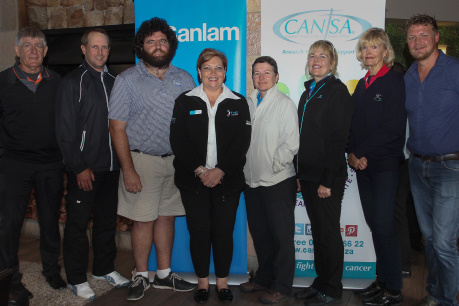 Southern Cape Sanlam Cancer Challenge Regional Finals. In the photo from left to right: Martin Wolmarans - Oubaai (Men's C Division) Scott Atherstone - Goose Valley (Men's B Division) Henrik Kriek - Mossel Bay (Men's A Division) Minette van Zyl - Cancer Yvette du Plessis - Still Bay (Ladies A Division) Marianda de Villiers - Pinnacle Point ( Ladies C Division) Jennifer Tipping - Plettenberg Bay (Ladies B Division) Rahan Minnaar- Sanlam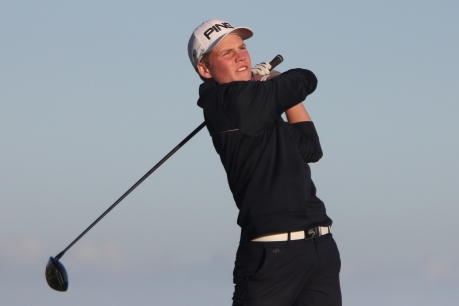 Ben van Wyk (-2) started the 2018/19 OOM season with a bang when he claimed the 2018 Oubaai Open by two shots from Ivan Williams (level). Ben had rounds of 69 + 73.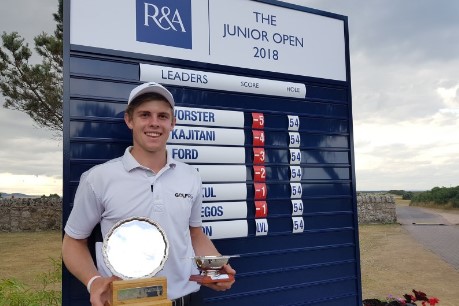 ST ANDREWS, Scotland (19 July 2018) – Southern Cape teenager Martin Vorster completed a wire-to-wire victory to become the first South African champion of "The Junior British Open" at St Andrews.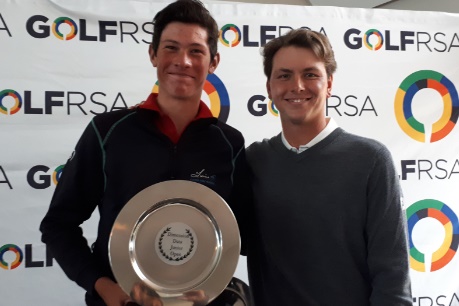 GEORGE, 29 June 2018 – Christo Lamprecht showed some serious big match temperament to come up trumps in the 2018 "National" Dimension Data Junior Open at Kingswood Golf Estate on Friday.
The Southern Cape junior became the first player to lift the same title twice when he defeated fellow GolfRSA National Squad player Martin Vorster by one shot on 13-under.
Photo: Christo receiving the trophy from Jovan Rebula.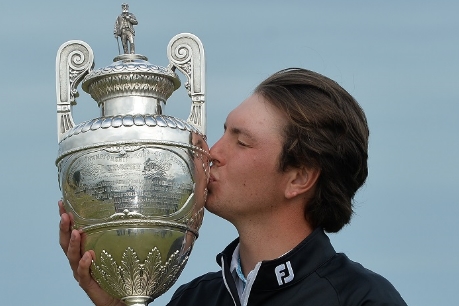 The 2018 British Amateur Champion, Jovan Rebula with the famous "Amateur Championship" Trophy. Prior to Rebula's triumph, Bobby Cole was the only South African to claim the coveted "Amateur Championship" title, winning at Carnoustie in 1966.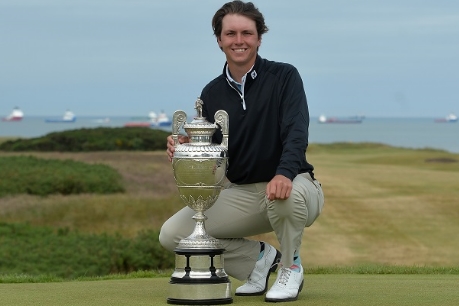 ABERDEEN, Scotland (22 June 2018) Jovan Rebula became the first South African in more than half a century to win the 123rd British Amateur Championship. He beat Robin Dawson from Ireland 3&2 in the 36 hole final. The victory also qualifies Jovan for the 2018 British Open, 2019 US Masters and the 2019 US Open.
ASSOCIATED UNION PARTNER offering GOLF TOURS / ACCOMMODATION / TEAM CAMPS

Golf In Heaven will be offering golf tours and accommodation packages through their associated union partner, Southern Cape Golf Union. They will act as a service provider to all our affiliated clubs in the Southern Cape. Golf In Heaven is well equipped to handle all the daily accommodation and golf tour requests. They also specialize in team camps, and will have accommodation packages for the numerous tournaments we annually host in the Garden Route. For more information please visit www.golfinheaven.co.za

The Southern Cape Golf Union represents 25 affiliated clubs, 26 golf courses and approximately 7200 registered male and female golfers. The clubs are situated in the picturesque Garden Route and southern parts of the Karoo.
We pride ourselves in producing players of integrity and quality who uphold the good name of Southern Cape golf both on and off the course. The office of SCGU is situated in the grounds of the magnificent George Golf Club, Langenhoven Road, George.