Mid-Amateur IPT

Premier IPT

SC Closed

SC Closed

Countries OOM Winner

Mid-Amateur OOM Winner

Overall OOM Winner

Fancourt Open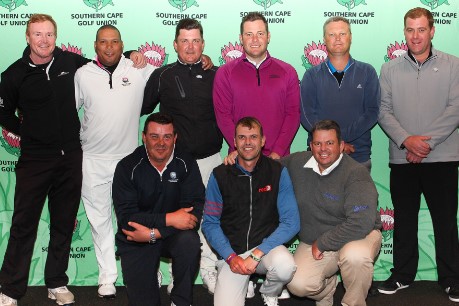 The 2017 Mid-Amateur Team was also announced after the SC Closed. The Team will compete in the SA Mid-Amateur IPT at Oubaai Golf Club in October. (Standing from left): Henk Geldenhuys (Captain), Ivan Williams (Vice-Captain), Nicholas Mitchell, Heinrich Frylinck, Ian Norgarb, Billy Valentyn (Team Manager) (In front from left): Marlo Pienaar, Meyer Potgieter & Anton Prinsloo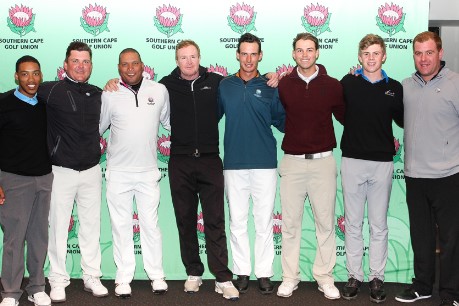 The 2017 Premier IPT side was also announced after the SC Closed at Oubaai. The Team will defend their 2016 title at Bryanston Country Club in Johannesburg in September. (Photo from left): Franklin Manchest, Nicholas Mitchell (Captain), Ivan Williams (Vice-Captain), Henk Geldenhuys, Hans-Jurie Human, Caylum Boon, Martin Vorster & Billy Valentyn (Team Manager). Absent from the photo is 2017 SANLAM SA Amateur Champion, Christo Lamprecht who is currently competing in the British Amateur (UK).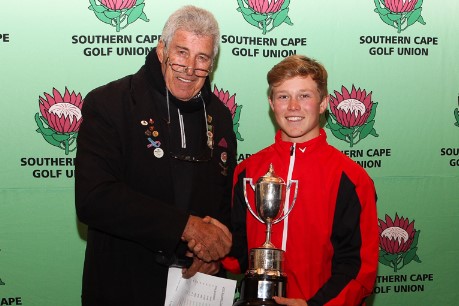 The 2017 Southern Cape Closed Champion, Alex van Wyk receiving the historical Union Trophy from President Tannah Harris. Alex had rounds of 71 & 67 on a challenging Oubaai layout to beat defending Champion Ivan Williams (68 & 71) and Franklin Manchest (72 & 67) by 1 shot.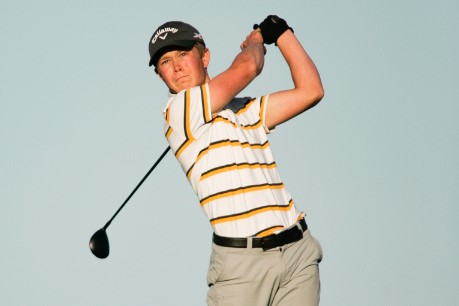 After a superb last nine holes of 30, Alex van Wyk (-6) came flying past Ivan Williams (-5) and Franklin Manchest (-5) to claim his biggest victory to date, the 2017 Southern Cape Closed Championship. Great golf Alex, we are all very proud of you.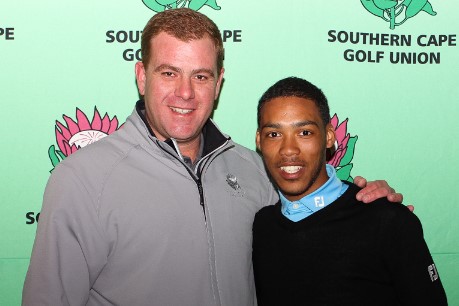 The 2016/17 Country Districts Order of Merit was won by Franklin Manchest. Going into the season ending Southern Cape Closed Championship at Oubaai, Franklin, Alex van Wyk, Heinrich Frylinck & Carlo Heunis had a chance of winning this Order of Merit. After his tied second place finish, Franklin ended up winning by 10 points, beating Alex van Wyk into second place. Well played guys!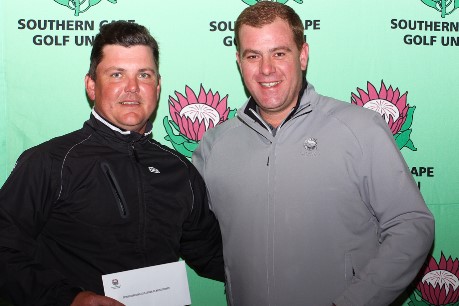 Nicholas Mitchell convincingly won the 2016/17 Mid-Amateur Order of Merit, beating fellow IPT Team mate Ivan Williams by 352 points. The 2017 IPT Captain also finished 2nd in the Overall Order of Merit.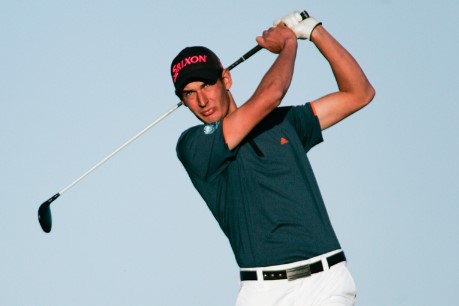 Hans-Jurie Human won the 2016/17 Order of Merit after a season long tussle with IPT Stalwart & Captain, Nicholas Mitchell. It all came down to who plaid the best in the season ending Southern Cape Closed Championship at Oubaai, and Hans-Jurie ended up beating Nicholas by 1 shot to win the Order of Merit by 35 Points. Well done guys!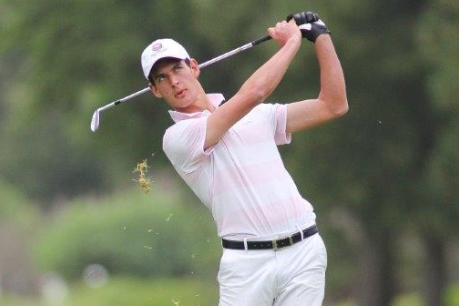 The inaugural Fancourt Open was won by Hans-Jurie Human from Albertinia. Hans-Jurie (-4) and Bradley de Beer (-4) was tied after 36 holes, and Hans-Jurie won the playoff on the Montagu course.
ASSOCIATED UNION PARTNER offering GOLF TOURS / ACCOMMODATION / TEAM CAMPS

Golf In Heaven will be offering golf tours and accommodation packages through their associated union partner, Southern Cape Golf Union. They will act as a service provider to all our affiliated clubs in the Southern Cape. Golf In Heaven is well equipped to handle all the daily accommodation and golf tour requests. They also specialize in team camps, and will have accommodation packages for the numerous tournaments we annually host in the Garden Route. For more information please visit www.golfinheaven.co.za

The Southern Cape Golf Union represents 26 affiliated clubs and approximately 7200 registered male and female golfers. The clubs are situated in the picturesque Garden Route and southern parts of the Karoo.
We pride ourselves in producing players of integrity and quality who uphold the good name of Southern Cape golf both on and off the course. The office of SCGU is situated in the grounds of the magnificent George Golf Club, Langenhoven Road, George.