Slideshow Archive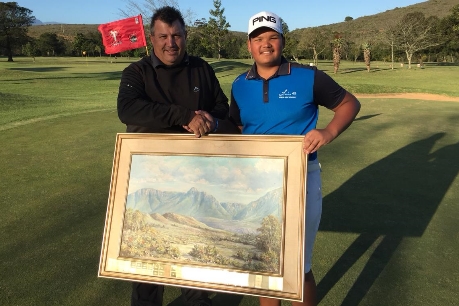 Congratulations must go to Jordan Duminy who on Saturday 29th September won the 2018 Riversdale Open with rounds of 68 + 70 (-6). Photo from left: Faffa Marais (Riversdale Club Captain), with the 2018 Champion.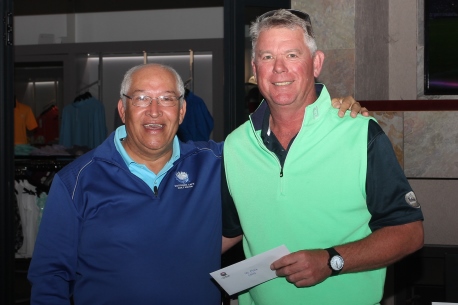 Congratulations must go to Fanus Pauw who won the 2018 Pezula Senior Open with a supurb round of 67. Photo from left: Maurice van Merch (Chairman SCGU Senior Golf) with Fanus Pauw (2018 Champion).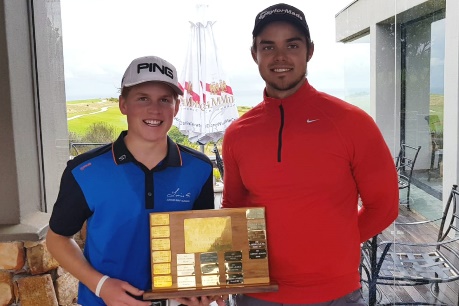 Congratulations to Ben van Wyk & Aidan Boon who teamed up to claim the 2018 Southern Cape Foursomes Championship title. They had rounds of 64 + 78 (-2) in very challenging conditions.