Sanlam Cancer Challenge

SC Mid-Am & Senior

SC Women's Closed

Kingswood Open

Border Championship 2018

SC Mixed 2018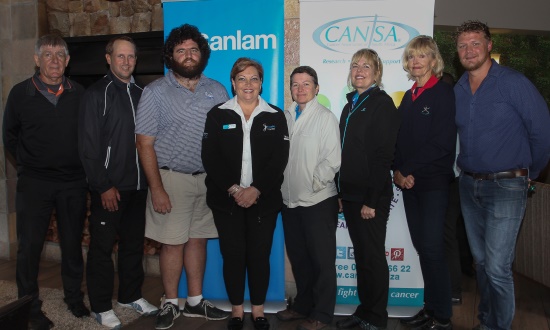 Southern Cape Sanlam Cancer Challenge Regional Finals. In the photo from left to right: Martin Wolmarans - Oubaai (Men's C Division) Scott Atherstone - Goose Valley (Men's B Division) Henrik Kriek - Mossel Bay (Men's A Division) Minette van Zyl - Cancer Yvette du Plessis - Still Bay (Ladies A Division) Marianda de Villiers - Pinnacle Point ( Ladies C Division) Jennifer Tipping - Plettenberg Bay (Ladies B Division) Rahan Minnaar- Sanlam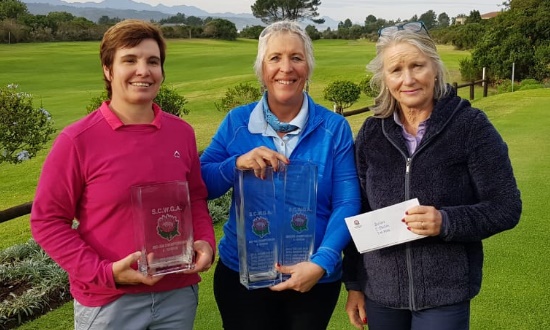 Division winners from the 2018 Southern Cape Mid-Amateur and Senior Championship played at Goose Valley Golf Estate.
Sandra Winter (A-Division), Esme Orr (B-Division) and Daleen Rowe (2nd C-Division)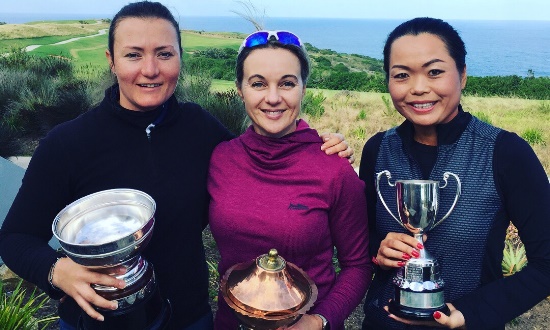 Division winners from the 2018 Southern Cape Closed Championship played at Oubaai Golf Estate.
Ethel Ruthenberg (A-Division), Lizelle Claassens (C-Divison) and Lill Yang Furstenburg (B-Division)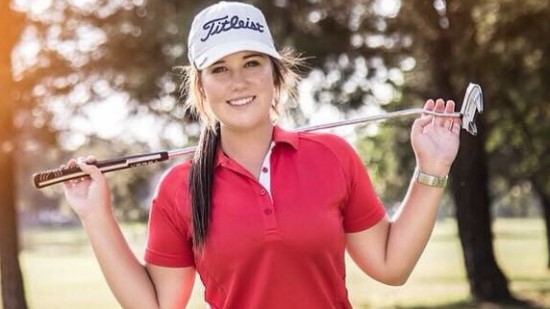 Congratulations to Zane Naude our 2018 Kingswood Women's Open Champion.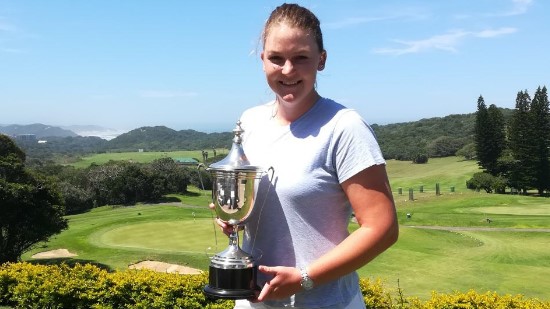 Carey Dodds Winner of the Silver Division - Border Championship 2018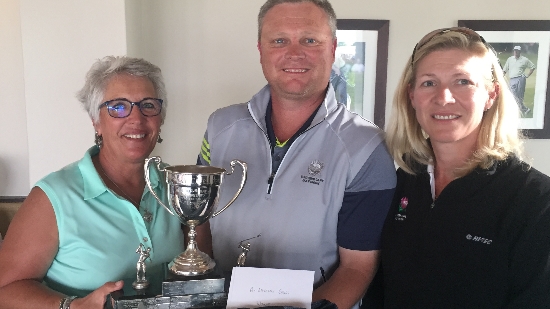 Congratulations to Ian Norgarb and Esmé Orr our 2018 Southern Cape Mixed Champions.
Photo from left: Esmé Orr, Ian Norgarb and Jenny du Preez (President - Women's Golf Division)
Thank you for visiting SCGU: Women's Golf online. The SCWG represents 26 affiliated clubs and approximately 1450 registered women golfers. The Eden district stretches from Still Bay to Plettenberg Bay along the Garden Route and includes the Central Karoo District towns of Beaufort West, Laingsburg, Prins Albert, Uniondale and Willowmore .

Southern Cape Women's Golf Association and Southern Cape Golf Union have amalgamated in 2015 and Women's Golf is now a division of SCGU.