January was a short month and the schools only started the 9th so I did a playing lesson with Morne at Kingswood to assess his game and make notes what to improve on before the interprovincial challenge and Sa Open .
I'm glad to report give positive feedback since I last played with him he has improved his pitching and short game. We will be working on aim (he aims left of target and if it does not come back he is in trouble. Another shot will be he's driving as he smothers the ball or doesn't get any height on it.
With the Juniors Ive gone to Kingswood for an on course session covering chipping and long putts controlling the distance and also the pace. The kids had to differentiate between a shorter putt and a longer putt.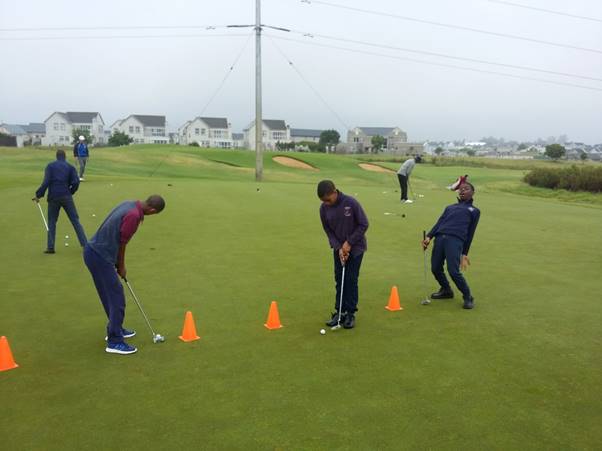 Shortgame Session at the Kingswood : From right to left :, NThando Mrawuli ,Alexander Afrika, Ricadu De wet.
We had a game at the Glenwood mashie and also making the kids more aware of what shot is required to be played in certain situations.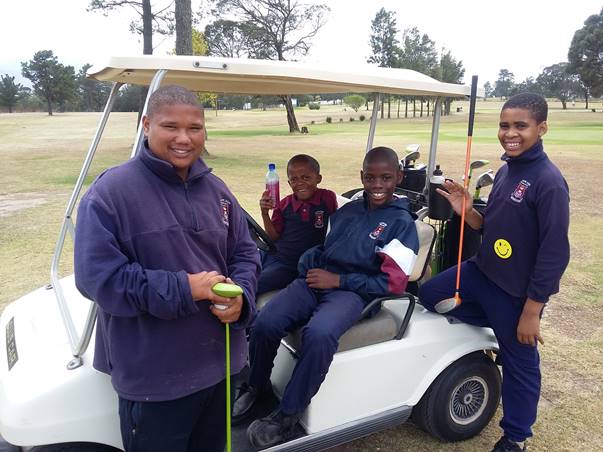 At Glenwood Washie From left to Right : Dillion van Hanzen , Julian Janzen , Ntandu Mrawuli,Alexander Afrika.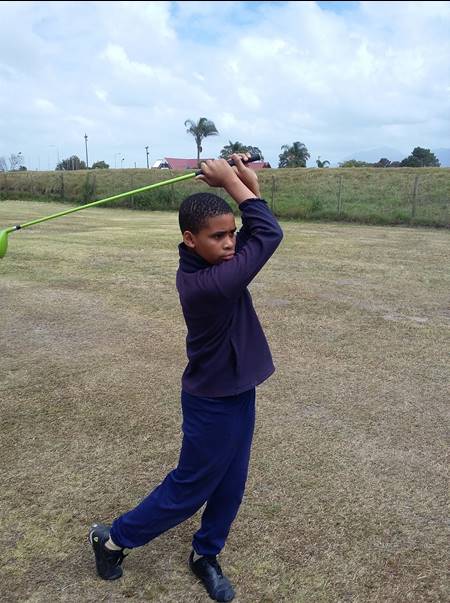 Alexander Afrika : Focusing on his good shot following his ball at the Glenwood mashie