Medals



KeNako winners 2015

U13

Jordan Duminy
Oubaai 1 February
Oubaai 14 June

Jan Human
Kingswood 26 April

OOM – U19

Cameron Moralee
Oubaai 1 February
Kingswood 26 April
Oubaai 14 June
OOM winners 2015

U13

Jordan Duminy
George 25 January
Mossel Bay 8 February
Kingswood 8 March
Simola 12 April
Plett 23 August
Goose Valley 13 September
Knysna 18 October

CJ van Wyk
Still Bay 24 May
Jordan Hart
Pinnacle Point 2 August

Ulrich Steinhobel
Oubaai 26 July
OOM winners 2015

U19

Julian Sale
George 25 January
Plett 23 August

Alan Lones
Mossel Bay 8 February

Christo Lamprecht
Kingswood 8 March

Reece Els
Simola 12 April
Pinnacle Point 2 August

Franklin Manchest
Still Bay 24 May

Henry Anderson
Still Bay 24 May
Oubaai 26 July

Martin Vorster
Goose Valley 23 September

Bradley de Beer
Knysna 18 November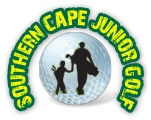 On behalf of my committee I would like to welcome you to the Southern Cape Junior Golf website. Our aim is to promote and foster the game in junior golf throughout the province. To encourage the playing of golf by the youth by means of competition or any other means as decided by the committee.
---