In Memoriam
RITA ELSA WIENAND
25.08.1940-02.05.2018
IN MEMORIUM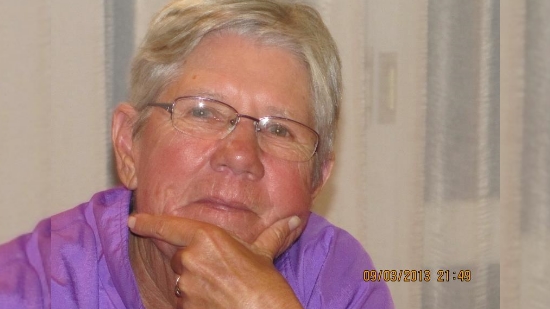 Rita Wienand was born in Cradock. She became a physical education teacher at the Alexander Road High School in Port Elizabeth for 12 years. Thereafter she became an inspector in this field for 18 years, traveling the length and breadth of our country. Rita played hockey and cricket representing EP in both these sports, but it was in the field of sports administrator that she truly found her niche, in her early days she was very much involved in women's hockey. It was in Durbanville in the 80's that she cut her teeth in golf administration, she was ladies captain here for 3 years and involved in Western Province Women's golf. She moved to Mossel Bay in 1995, and this is when she became involved in Southern Cape golf. She was Captain of the Mossel Bay women's section for a total of six years. She was President of the Southern Cape golf union from 2000 to 2002. In 2008 she became the first and up to now the only woman elected as President of the Mossel Bay Golf Club. In 2002 she qualified as a rules official, a job that she undertook with much intensity, but always with a very fair minded approach. She would always remind one that the rule must be read and applied 'in equity'. Rita's contribution to Southern Cape golf cannot be adequately measured, suffice to say that the mark she has left is indelible.
The presence of people from far and wide, at her memorial service held in Mossel Bay on the 9th May, is testimony to the respect and high esteem that everyone who has ever had the pleasure of meeting Rita, attributed to this exceptional person.
Those of us who knew her in her earlier days, have wonderful memories of a person full of fun, always up for a good party and a braai. Rita will remain in our memories as a person who respected others, treated everyone equitably and always maintained her dignity even in difficult circumstances.
Her passing will leave a chasm in the lives of those who knew her and loved her, but our lives are undeniably richer for having walked a path, long or short, with this grand lady.